Registration for Oregon AP Summer Institute 2024 is not yet Open.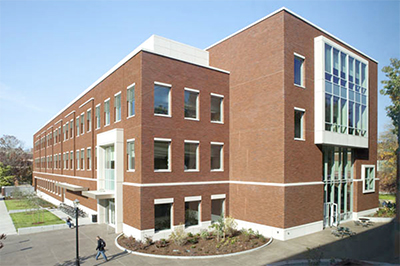 Welcome to the Oregon AP® Summer Institute! This is our fifth year serving AP Teachers by providing College Board® endorsed summer institutes hosted by Oregon State University, Corvallis. All of our classes are in-person and attendance on campus is required. Our presenters are trained and endorsed by the College Board.
We invite you to join us August 6-9, 2024. Classes will be held 8:00 am till 4:15pm (1:00 pm on Friday). Participants will have 2-3 hours of homework on two nights. Office hours with Consultants are 4:15 pm - 4:30 pm Tuesday, Wednesday, Thursday. All of the science classes and labs as well as the breaks will be held in the Linus Pauling Science Center. Other classrooms will be located in buildings near the LPSC.
Registration and Badge Pick-Up is on Tuesday morning August 6 7:30 am-8:00 am at the Linus Pauling Science Center Lobby. At 8:00 am on Tuesday, there will be a brief meeting of all teachers and consultants in LPSC Room 125 (large lecture hall). For Area 1 classrooms food and beverages for breaks and lunch are served in the Linus Pauling Science Center Lobby. For Area 2 classrooms food and beverages for breaks are served in Gilbert Hall near Room 109. Lunch is served in the Linus Pauling Science Center Lobby. No food or drinks are allowed in any classrooms on the OSU campus.
College credits are offered by NNU (Northwest Nazarene University, Nampa, Idaho) for a fee.
More on Why Attend?
.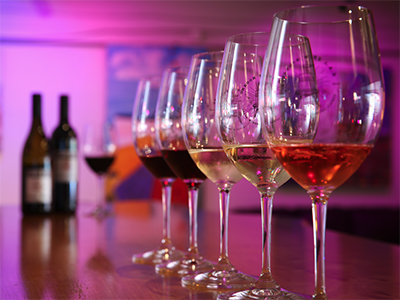 After a full days work you can relax and unwind in a variety of ways because Corvallis is eclectic. Available all within 5-15 minutes of campus: biking along the Willamette River, hiking on one of the six trails in the surrounding foothills of Corvallis, craft breweries, wine tasting rooms, reasonable priced dining, vegan/vegetarian menus in all restaurants, cultural centers, reasonably priced shopping and local art galleries.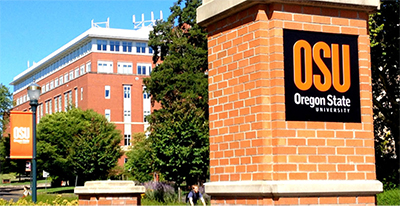 Cost for the AP® Sessions is $1100 per teacher (with significant discounts before June). Art and science workshops with demonstrations and experiments have a $30 lab fee. Science Laboratory Experiments are conducted in the Biology, Chemistry and Physics Laboratory Rooms.
All sessions are endorsed by the College Board Advanced Placement Program®.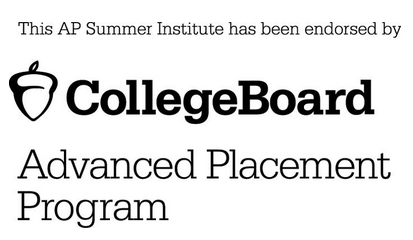 ®College Board, AP, Advanced Placement Program and the acorn are registered trademarks of the College Board, Used with permission