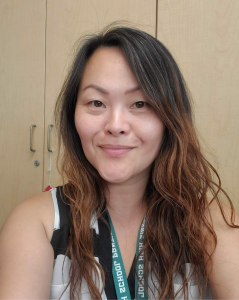 Princess Choi-Carlson is a math and computer science teacher at Perris High School. She has been teaching since 2009 and she loves to play disc golf when she is not thinking about supporting all students academically. She has been teaching AP Computer Science Principles since the first year the course was officially launched in 2016. Teaching computer science has changed the way Princess looks at education. Equity is the spirit of AP CSP.
She provides training for teachers as a facilitator with 
code.org
 and writes training material for NMSI to support other teachers with the CSP course. She also provides spring and fall training as a College Board Consultant. She has been reading performance tasks as a reader or a table leader with ETS for AP CSP since 2017. Whether you have been teaching AP CSP for years or this is your first year, you will be able to leave with something at the end of the session.