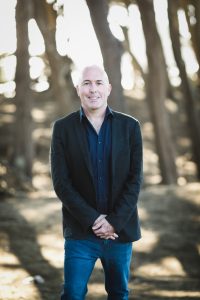 Daniel Devitt graduated from the University of Wisconsin in 1988, receiving a degree in American History with a minor in Political Science. In 1994 he received his MA in Political Science from San Francisco State University.
He has taught AP US Government for over twenty five years at Lowell High School in San Francisco and in Atherton at Menlo School. He currently teaches at Saint Ignatius College Prepatory School in San Francisco. As a College Board faculty consultant, Daniel has conducted numerous AP* teacher workshops and summer institutes, including a workshop at the AP* National Conference.
He has worked as an AP* Government reader and table leader for nine years and served on the AP* Government Test Development Committee from 2000-2004. He is also a current AP Mentor with the College Board for Experienced AP teachers. He has also consulted extensively with McGraw-Hill regarding teacher manuals and test preparation guides, including online resources.
You can e-mail Dan Devitt at ddevitt@siprep.org