Things To Do Late Afternoon and Evening In and Around Corvallis
Corvallis is the ninth most populated area in Oregon.  After a hard day of thinking about AP Tests, content and pedagogy, you are ready to go out and explore.  It is best not venture out alone.  Go with a friend or colleague or three.
Biking (highly recommended)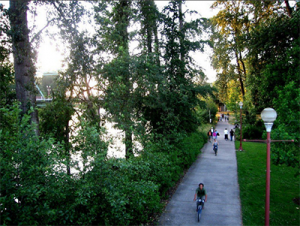 Corvallis has a large combined bike trail complex.  The Riverbank Path along the Willamette River (next to downtown Corvallis) is scenic, enjoyable and easy to do.  No bike?  Not a problem.  Bikes are easy to rent and nearly all of the Corvallis bike shops will rent bikes.
Hiking (highly recommended)
https://www.alltrails.com/us/oregon/corvallis/
There are fifty trailheads within a 25-minute drive from the OSU campus.  A 1- 2 hour hike in August is possible taking into count driving to the trailhead.  Favorite trails include Mary's Peak, The old Growth Trail, Main Chip Ross Loop.
Running/Jogging (highly recommended)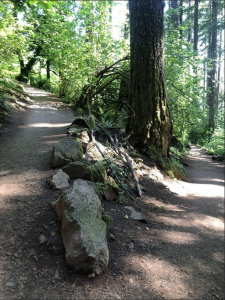 If you are a runner, you will a variety of trails to run early in the morning or in the afternoon.
Restaurants (highly recommended)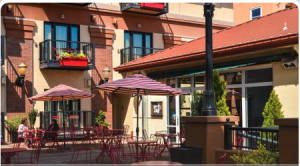 There are over 40 nice restaurants in the Corvallis area.  Ten of these restaurants are in the modest priced level ($25-$30) and four are in the pricey level ($35-$45) and are favorites of the OSU faculty.  If you are following a Vegan/Vegetarian approach to food, you are in luck because Corvallis is one of the top six Vegan/Vegetarian food areas in Oregon.  Most all Corvallis restaurants have Vegan/Vegetarian menus.  Within a short walking distance of the OSU campus there are a variety of restaurants, ice cream shops, etc.
Breweries & Taphouses (highly recommended)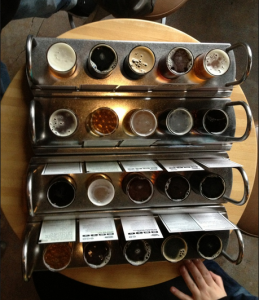 https://www.eugenecascadescoast.org/restaurants/breweries-taphouses/
Oregon beer has garnered national recognition with sustainable brewing, award-winning craft brews, distinctively cool microbreweries and burgeoning gastropubs.  Corvallis is home to regionally-distributed beers and has a small fermentation district featuring  alongside the breweries. Join the locals tasting small batch, hand crafted beer.  If you like hops in your beer, this is the place for you.
Wine Tasting (highly recommended)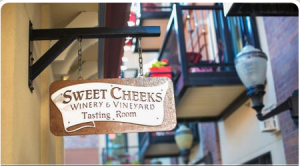 Several urban wine bars, pair with a local Pinot Noir wine flight or delve into great international selections.
Drive just 40 minutes from downtown Corvallis your have your choice of twelve vineyards to visit.  Most wine tasting rooms close at 5 pm or 6 pm on weeknights so call or check the winery web site.  Favorites within a medium drive from campus: Benton-Lane, Walnut Ridge, and Airlie.
For the more serious wine enthusiasts and those who are willing to spend $$ on world-class wines the McMinnville, Yamhill, and Dundee areas are about 50-60 minutes north of Corvallis.  This area is well worth planning a full-day or half-day visit.
Things to Do Driving Distances from Corvallis, Oregon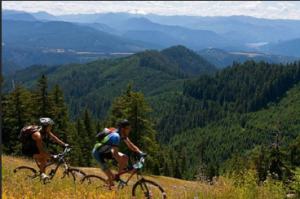 There is much to do in Western Oregon. In less than an hour you can visit the spectacular Oregon Coast or go on an adventure in Cascade Mountains. Within two-three hour drive more rugged vistas and areas abound.
The City of Corvallis, Oregon and the Pacific Northwest are full of attractions for visitors of all ages. We encourage you to spend extra days at your own convenience to visit the area.
For more information visit TravelOregon.com
Oregon State Parks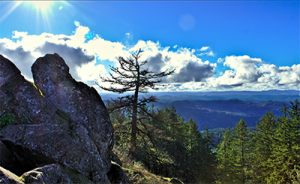 Silver Falls State Park, Sublimity, Oregon
https://stateparks.oregon.gov/index.cfm?do=park.profile&parkId=151
Silver Falls State Park is the kind of standout scenic treasure that puts Oregon firmly onto the national—and international—stage. Its beauty, boundless recreational opportunities and historic presence keep it there.  View seven waterfalls.
Ocean Shore State Recreation Area Newport, OR
https://stateparks.oregon.gov/index.cfm?do=park.profile&parkId=193
Oregon's shoreline is a geologic mix of sandy beaches, rocky shores and towering capes rising from the sea. All of it — stretching from the Columbia River south to the Oregon/California border and between the vegetation line and extreme low tide — is waiting for you to take a stunning walk along the edge of the Pacific Ocean. See the History/FAQ page to learn why Oregon's beaches are open to everyone to explore.
Tillamook Cheese
For those who enjoy the "Big Outdoors" and vistas, the area in an around Bend, Oregon is well worth a full-day or two-day visit for exploration.
Columbia River Gorge Area
National Parks (Oregon and Surrounding area)
Crater Lake
Mt. Hood
Mount St. Helens
John Day Fossil Beds
Lewis and Clark