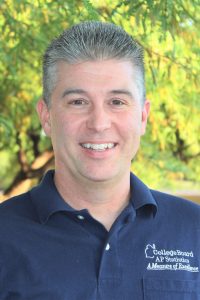 Josh Tabor has been teaching on-level and AP Statistics since 1996. He currently teaches at The Potter's School and was a Top-5 finalist for Arizona Teacher of the Year in 2011. Josh has been a grader of the AP Statistics exam since 1999, a Table Leader from 2001–2006, and a Question Leader from 2007–2022. He also served on the AP Statistics Test Development Committee from 2005–2009. In 2013, he was named to the SAT Mathematics Development Committee.
Josh is the co-author of The Practice of Statistics 6e for AP Statistics, Statistical Reasoning in Sports, which introduces students to the concepts of statistical reasoning in a simulation-based, student-friendly manner, and Statistics and Probability with Applications, which features short, direct lessons that make teaching and learning statistics enjoyable for both teachers and students. He is also the co-author of a new book for college statistics courses: Introductory Statistics: A Student-Centered Approach. Josh has presented at regional, national, and international conferences and has taught one-day and week-long AP Statistics workshops for many years. He enjoys the opportunity to share his love of statistics and learn from the experiences of participants.
Josh Tabor (TaborStats@gmail.com)
Course Description: AP Statistics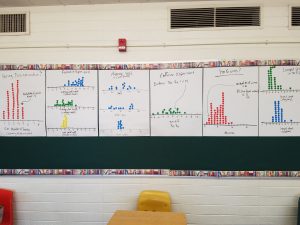 Welcome to the wonderful world of AP Statistics!  I look forward to working with you and hope that you leave feeling prepared and excited about the opportunity to teach AP Statistics. During the workshop we will:
Highlight important parts of the Course and Exam Description (CED).
Discuss how to use other resources from the College Board, including Progress Checks, the Question Bank, and the Instructional Planning Report.
Participate in many classroom-tested activities that illustrate key Learning Objectives from the CED.
Review important topics from the course using actual free-response questions from the AP Statistics exam.
Discuss how the AP Statistics exam is created and how it is scored, with a focus on the most recent year's AP exam. We will also discuss common student errors and how to avoid them.
Practice using various types of technology, including graphing calculators and applets.
Discuss other important topics for running an AP Statistics course, including textbook selection, recruiting students, assessing students, and other day-to-day issues.
Answer as many questions as possible!