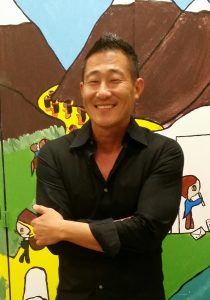 I have worked my entire 22-year teaching career at Schurr High School in Montebello, California. My current assignment consists of teaching Advanced Placement United States History, Economics, and Finance. I have taught AP U.S. History for all 22 years of my career. I have been an exam reader for the U.S. History exam for eighteen years. Since 2003, I have been a College Board workshop consultant in AP U.S. History and Pre-AP workshops.

Over the past four years, I have been given the opportunity to train and mentor several of the new consultants in AP United States History. I currently serve as a mentor for the online mentoring program. My early experience and involvement with the redesign of the course has given me the opportunity to write a test bank for one of the textbook publishers and an online test question site. I am also a co-writer of the summer workshop training materials.
In addition to providing a tremendous amount of resources and ideas, I take pleasure in instilling a sense of mission and enthusiasm in the participants who are and will be teaching AP U.S. History. I am also very proficient in utilizing technology in the classroom. I am eager to share many useful strategies to the participants in the use of technology. I look forward to working with all the participants during the week as well as being a continual resource in the future.